Posts Tagged 'concorso italiano'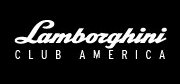 FOR IMMEDIATE RELEASE
Contact: Joy Loo
Tel: 949.444.2WEB
Email: lambo@comatica.com
Comedian Russell Peters to Emcee
Serata Italiana Lamborghini Club Awards Dinner Gala
Renowned stand-up performer and actor, Russell Peters is announced as the emcee for the Serata Italiana Lamborghini Gala. Peter's most recent shows in Dubai were the fastest selling concerts in the history of the Emirate and outsold Madonna. Be a part of the 30 year tradition by celebrating the Lamborghini lifestyle on Saturday, August 18, 2012 at Pasadera Country Club.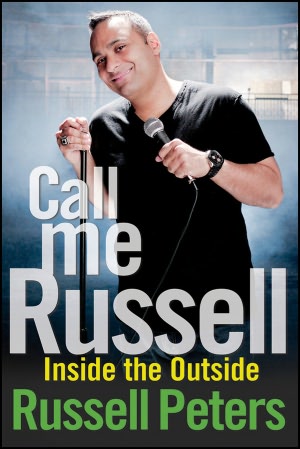 Costa Mesa, CA – (July 10, 2012) – Lamborghini Club America is pleased to announce that the Forbes listed stand-up comedian and actor, Russell Peters will be the evening's emcee at the Serata Italiana during Monterey Car Weekend, where the world's collector cars meet and compete.
Peters has been setting attendance records at arenas around the world this past year with his Notorious World Tour. Russell Peters (russellpeters.com) has appeared on the Tonight Show with Jay Leno and Lopez Tonight. Both his specials, Red, White & Brown and The Green Card Tour LIVE from the O2 Arena are syndicated on Showtime Networks, Comedy Central and Netflix. Russell Peters brings his Notorious World Tour to San Jose's HP Pavilion on Sunday, November 18th and LA's Staples Center in December.
The Serata Italiana Lamborghini Club gala is a special awards dinner that is devoted to recognizing the beauty, luxury and style of the Lamborghini entries judged at Concorso Italiano. The gala benefiting Avon Foundation, 501(c)(3) will be held at Pasadera Country Club on Saturday, August 18, 2012. Tickets are on sale for $150 per person and can be purchased online. Serata Italiana Lamborghini gala is anticipated to be one of the premiere highlights of the weekend. For more information about the event and to purchase tickets visit, at www.SerataItaliana.com.
With a limited number of seats available for this exclusive event, a sold out crowd is anticipated and advance ticket purchases are encouraged. Official Sponsors are Lamborghini San Francisco, Automobili Lamborghini, Black & White Car Rental, JP Logistics & Motorsports, Garage Envy, Comatica, Chandon, Glenmorangie, Monster Cable, Swissvax, SupercarFocus.com, Grand Prix Tours, PitStop Furniture and Michaels Law Group.
About Lamborghini Club America
Founded in 1975, Lamborghini Club America (lamborghiniclubamerica.com) is the world's largest organization of Lamborghini owners and enthusiasts. Members around the world actively participate in the organization's events and gatherings. The Lamborghini Club America is a motor club centered on the Automobili Lamborghini brand and is supported by the corporate brand.
###
Events attended by Comatica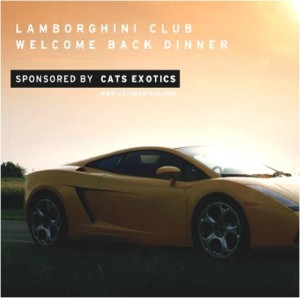 Thursday Night: Lamborghini Welcome Back Dinner sponsored by Cats Exotics
Every year LCA hosts a welcome back dinner held at Laguna Seca Gold Course Clubhouse, where Concorso Italiano is held the following day.  For the 2nd year in a row, the Italian Stampede pulled their reins in and the pack converged at Laguna Seca.  It is a perfect end to a long day out on the road.  Celebrating the safe arrival of the Italian Stampede, good friends, good food and great Lamborghini camaraderie.  If you have never attended LCA's welcome back dinner, be sure to check it out next year.  You do not need to own a Lamborghini to join the Lamborghini Club America or attend any of the events.  LCA invites passionate car enthusiasts alike to join and attend events.  See you out there next year!!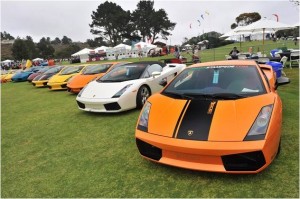 Friday: Concorso Italiano Exotic concours event
"A celebration of Italian style, Concorso Italiano embraces all cultural elements of Italian style, such as music, cuisine, fashion and travel tourism.  The event is centered around as many as 1,200 collectible Italian automobiles, motorcycles, and boats. Non-Italian exotic and classic automobiles are also welcomed and represent a significant contingency as well. The Concorso emphasizes display and appreciation over competition and although the cars are truly magnificent, this event is not just about cars; it's about people too; widely recognized as a fun yet sophisticated event where you can really enjoy yourself!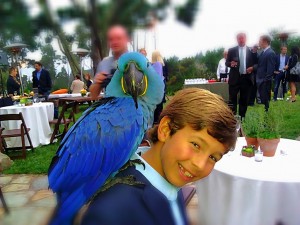 Friday Night: Stratus Media Event Mille Miglia North America Tribute
A live entertainment company that announced and celebrated the launch of the North America Mille Miglia auto rally.  Friday night event was at a private estate tucked away in Carmel's elite back hills.  The house was decorated with eclectic Morocan decor, hand carved wood pillars, equisite kitchen cabinet details, and full size bear fur everywhere.  For entertainment there was a Cirque arobatic trapeze girl twirling the night away.  Any and all vices were satisfied…. cigar roller, wine, champagne and delicious hors d'oeuvres.  For more photos of the Stratus Media Event click here
Friday Night: Aston Martin Estate VIP Party
After the Stratus Media event Comatica hustled it over to the Aston Martin VIP party where Dr. Ulrich Bez and Aston Martin team unveiled the One-77.  We enjoyed the live music, hors d'oeuvres, desserts and signature Snake Oil Cocktails.  After ogling over the Zagato and One-77 wasn't, we were able to take them for a test drive in the CXC simulators.  Thanks for a great end to the evening Aston Martin!  For more photos of the Aston Martin Estate Event click here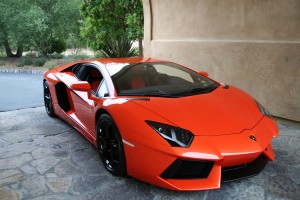 Saturday: Pasadera Country Club
The Lamborghini Aventador LP 700-4 was on display on Saturday at the Pasadera Country Club and available to drive for invited guests only. Included in the people that stopped by to see the Avendators in matte black, matte white and our favorite arancio argos were heavy pocket potential buyers, Sir Mix-Alot and Jay Leno.  For more photos of the Aventador Test Drive click here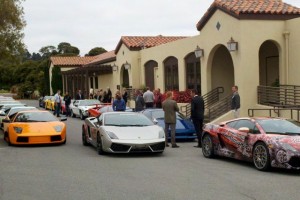 Saturday Night: Lamborghini Club America Awards Dinner sponsored by Lamborghini San Francisco
A Lamborghini Club organization banquet dinner held at Rancho Canada Country Club where awards are presented for Lamborghinis judged at Concorso Italiano.  Guests were greeted with a Champagne reception from Jean Charles Boisset, everyone mixed and mingled with passed hors d'oeuvres and then dined on dinner while awards were presented by Andrew Romanowski, President of LCA.