Posts Tagged 'Lamborghini San Francisco'
Events attended by Comatica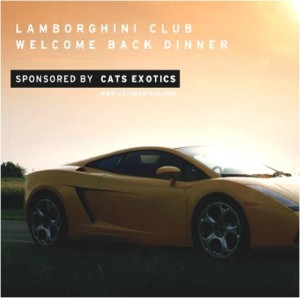 Thursday Night: Lamborghini Welcome Back Dinner sponsored by Cats Exotics
Every year LCA hosts a welcome back dinner held at Laguna Seca Gold Course Clubhouse, where Concorso Italiano is held the following day.  For the 2nd year in a row, the Italian Stampede pulled their reins in and the pack converged at Laguna Seca.  It is a perfect end to a long day out on the road.  Celebrating the safe arrival of the Italian Stampede, good friends, good food and great Lamborghini camaraderie.  If you have never attended LCA's welcome back dinner, be sure to check it out next year.  You do not need to own a Lamborghini to join the Lamborghini Club America or attend any of the events.  LCA invites passionate car enthusiasts alike to join and attend events.  See you out there next year!!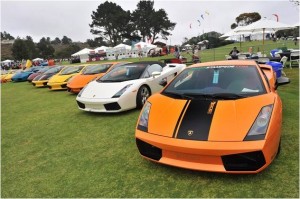 Friday: Concorso Italiano Exotic concours event
"A celebration of Italian style, Concorso Italiano embraces all cultural elements of Italian style, such as music, cuisine, fashion and travel tourism.  The event is centered around as many as 1,200 collectible Italian automobiles, motorcycles, and boats. Non-Italian exotic and classic automobiles are also welcomed and represent a significant contingency as well. The Concorso emphasizes display and appreciation over competition and although the cars are truly magnificent, this event is not just about cars; it's about people too; widely recognized as a fun yet sophisticated event where you can really enjoy yourself!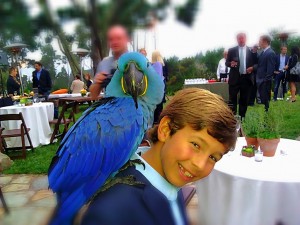 Friday Night: Stratus Media Event Mille Miglia North America Tribute
A live entertainment company that announced and celebrated the launch of the North America Mille Miglia auto rally.  Friday night event was at a private estate tucked away in Carmel's elite back hills.  The house was decorated with eclectic Morocan decor, hand carved wood pillars, equisite kitchen cabinet details, and full size bear fur everywhere.  For entertainment there was a Cirque arobatic trapeze girl twirling the night away.  Any and all vices were satisfied…. cigar roller, wine, champagne and delicious hors d'oeuvres.  For more photos of the Stratus Media Event click here
Friday Night: Aston Martin Estate VIP Party
After the Stratus Media event Comatica hustled it over to the Aston Martin VIP party where Dr. Ulrich Bez and Aston Martin team unveiled the One-77.  We enjoyed the live music, hors d'oeuvres, desserts and signature Snake Oil Cocktails.  After ogling over the Zagato and One-77 wasn't, we were able to take them for a test drive in the CXC simulators.  Thanks for a great end to the evening Aston Martin!  For more photos of the Aston Martin Estate Event click here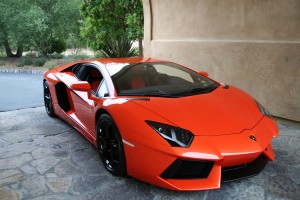 Saturday: Pasadera Country Club
The Lamborghini Aventador LP 700-4 was on display on Saturday at the Pasadera Country Club and available to drive for invited guests only. Included in the people that stopped by to see the Avendators in matte black, matte white and our favorite arancio argos were heavy pocket potential buyers, Sir Mix-Alot and Jay Leno.  For more photos of the Aventador Test Drive click here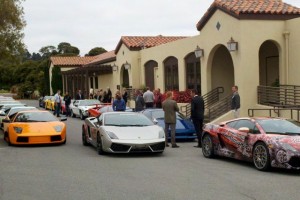 Saturday Night: Lamborghini Club America Awards Dinner sponsored by Lamborghini San Francisco
A Lamborghini Club organization banquet dinner held at Rancho Canada Country Club where awards are presented for Lamborghinis judged at Concorso Italiano.  Guests were greeted with a Champagne reception from Jean Charles Boisset, everyone mixed and mingled with passed hors d'oeuvres and then dined on dinner while awards were presented by Andrew Romanowski, President of LCA.