Our Team

The technology universe is ever changing and can be a daunting chore to keep up with all the new products and releases.  It is hard to maintain a level of expertise on all topics unless you are immersed in that world all the time.  Fortunately, we at Comatica are nerds and live and breathe in that world and we can share our wealth of knowledge with you.
We can help you uncover your needs by learning your business and getting a deeper understanding of your industry.  We want to provide you with the right tools to battle the www… aka Wild, Wild, West!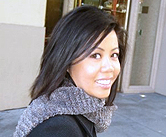 Joy Loo, President / Principal & Co-Founder
Joy is a serial entrepreneurial with marketing ideas oozing out of her pours. She co-founded Comatica, an Orange County marketing boutique catering to luxury brands. Her specialities include: developing creative online marketing tactics, online reputation management, and experiential marketing. You can follow her nomadic journey on Instagram.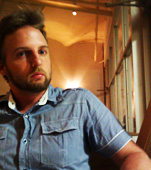 Ian Ray, Techspert / Principal & Co-Founder
Ian Ray is ideally suited to play a strategic role as he brings a wealth of expertise from over 10 years of professional IT experience which began after he started building computers at the age of 13. His solid understanding of computer technologies, enthusiasm for innovations, and complete dedication to his craft has positioned him as an expert in the industry. Learn more about Ian Ray.