Posts Tagged 'Surf Air'
The Lamborghini Club America gathering is unmatched by any other Lamborghini event in the world, bringing together some of the most affluent and influential admirers and collectors.
In the classic tradition of the uncompromising quality and beauty of Ferruccio Lamborghini's exquisite masterpieces, Serata Italiana hosts a special awards dinner gala during the Pebble Beach Concours d'Elegance and Monterey Auto Week.
FOR IMMEDIATE RELEASE
Contact: Joy Loo
Tel: 949.444.2WEB
Email: nerds@comatica.com
SERATA ITALIANA LAMBORGHINI CLUB GALA IS SLATED AS AN EVENT NOT TO BE MISSED DURING MONTEREY CAR WEEKEND.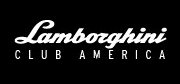 COSTA MESA, CA – August 22, 2013 – More than 440 Lamborghini enthusiasts and community gathered on Saturday, August 17, 2013 at Pasadera Country Club for Surf Air Serata Italiana, Lamborghini Club America's 34th Monterey Car Weekend gathering.
The event featured over 25 new and vintage Lamborghinis in the beautiful Pasadera courtyard, sponsored by Lamborghini San Francisco and Los Gatos; including Concorso Italiano People's Choice award winner Raphael Gabay for his 1966 Lamborghini 400GT and Best of Class award winner Mark Jansen for his 1969 Lamborghini Miura S.   READ FULL RELEASE