Facebook Adds Scheduled Posts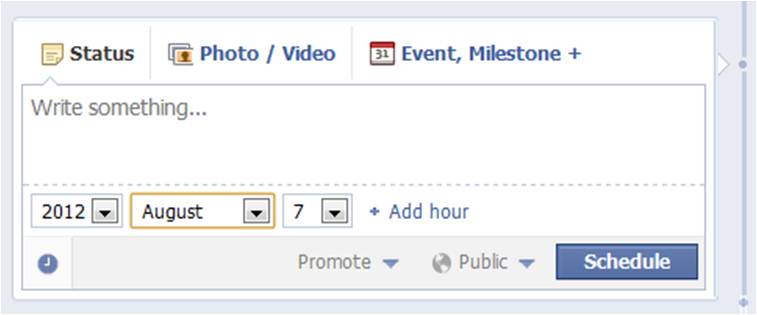 We use Hootsuite to schedule all our social media posts… but we are happy to announce that Facebook has advanced.  They just released a feature so that fan pages can now schedule future posts.
If you choose a date in the past, the post will appear immediately at the appropriate place on your Page's timeline. If you want to prepare a post and schedule it to appear in the future, you do that by adding a date and time before you post it. You can schedule a post up to 6 months in advance in 15-minute intervals.
After clicking in the status box and choosing the type of post to add to the fan page:
– Click the clock icon in the lower-left of the sharing tool
– Choose the future year, month, day, hour and minute when you'd like your post to appear
– Click Schedule