Bentley's New Continental GT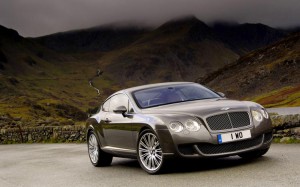 Bentley Motors invites you and a guest to an exclusive preview of the new Bentley Continental GT. From the company's earliest days, we've created cars that set new standards in automotive design and engineering. At the start of a new decade, we're unveiling our latest masterpiece, the new Continental GT, a stunning coupe that blends classic Bentley DNA with contemporary design and modern technology. The perfect fusion of supercar performance and handcrafted luxury ensures the remarkable, new Continental GT creates a revolution of its own. Join us in celebrating a new chapter in Bentley's automotive history.
RALEIGH STUDIOS
5300 Melrose Avenue
Hollywood, CA 90038
7:00 p.m. – 10:00 p.m.